Stockton, Tooele County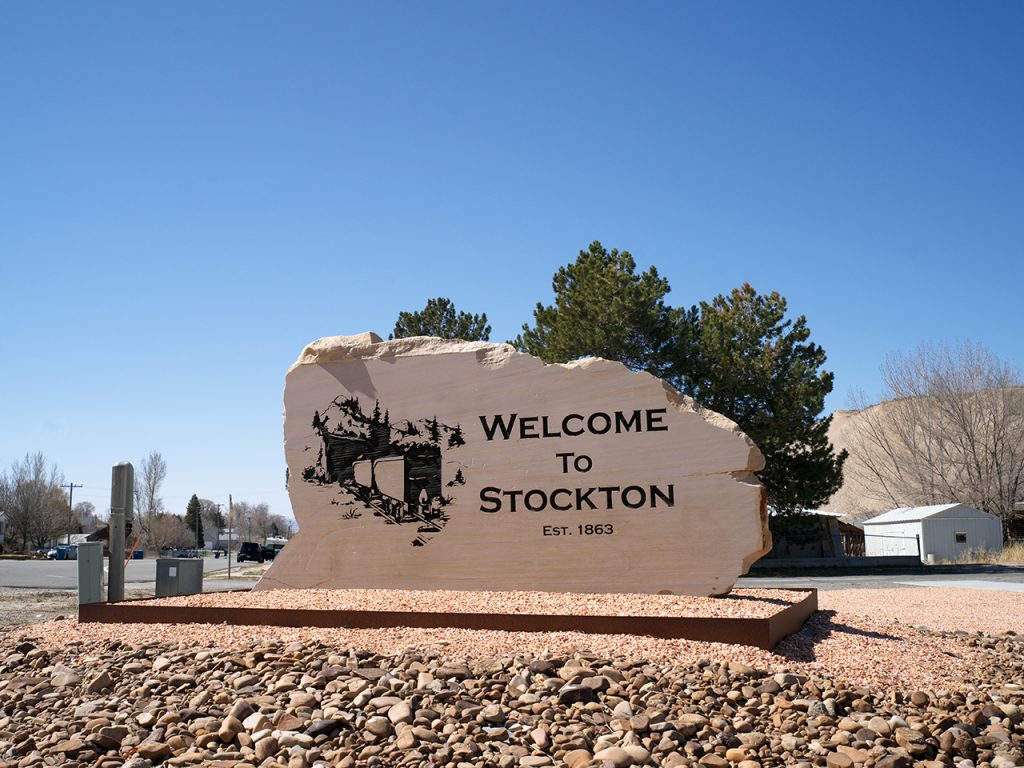 ---
---
Mining exploration and development led to the settlement of Stockton.
In the 1860's settlers were brought to Utah to explore for and develop mineral resources. This led to the organization of Stockton, among many other towns. Stockton is the first town in Utah with paved and named streets. It was also the first with electric lighting. During the past few years a new, unincorporated area near Stockton, known as South Rim has been developed to the south and west of the original town giving a modern residential balance to the rural, 19th century flavor of the original.
There is no lodging in Stockton; fuel and other supplies are available.
---
Founded: 1863
Named After: Stockton, California
Location: 6.6 mi/10.7 km south-southwest of Tooele, UT and 40 mi/65 km southwest of Salt Lake City, UT
Population: 682
Elevation: 5118 ft/1560 m
Official Utah Highway Map Coordinates: E-4
Latitude/Longitude: 40⁰ 27′ 4″ N 112⁰ 21′ 43″ W or 40.4511111, -112.3619444